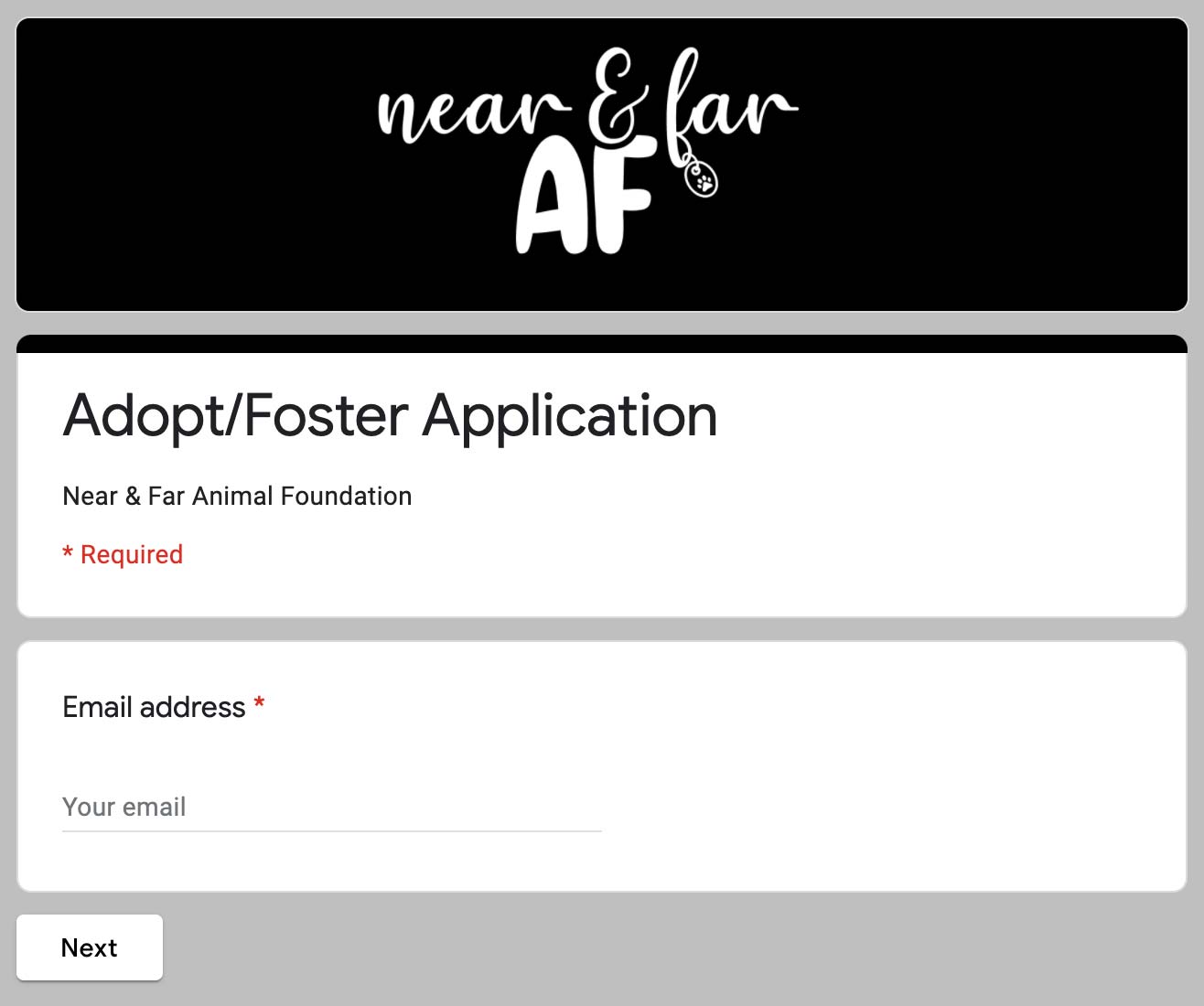 This application is for all NEAR AND FAR AF Rescue Dogs. The name of any NAFAF Rescue dog may be stated on your application but once approved you are approved for all NAFAF rescue dogs on a case by case basis.
There is a NON-REFUNDABLE APPLICATION FEE. This tax-deductible donation fee ensures that NAFAF staff members and volunteers' time is well spent when approving any application. Our application process is extensive ensuring the best possible homes for the NAFAF Rescue dogs. If adoption is made by the said party the non-refundable fee of $25.00 will be allocated to your adoption fees.
THIS FORM WILL NOT LET YOU SUBMIT THE APPLICATION IF YOU DO NOT ANSWER EVERY QUESTION. 
If you are unable to click the submit button at the bottom of the app, please scroll up and find the question(s) that were not answered.
For any questions that do not apply, please insert N/A.
When you complete this application successfully, you will be prompted to pay your non-refundable donation fee. 
THIS FEE MUST BE PAID IN ORDER FOR YOUR APPLICATION TO BE REVIEWED.